What Makes our Alcohol and Drug Rehabilitation Program so Successful?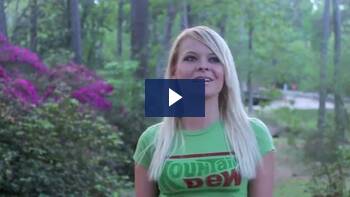 Welcome to New Life Retreat where recovery from drugs and alcohol is our first and only priority.  We feel that our unique residential setting away from the stresses of everyday life allow you the best possible chance for overall success and lifelong recovery.The inclusion of the Narconon program in our process allows us to utilize over 44 years of experience in the field of drug addiction.
Counseling provides the tools to stop using and prevent relapse 
Private Insurance may cover some costs and financing is available
Flexible payment arrangements with costs lower than most 30 day programs
Our approach is often successful where other types of treatment have failed

Long Term and Individualized Programs are available
A Drug Rehab Program that Works!
The Narconon New Life Retreat drug rehab program offers addiction treatment services which help make your stay at our facility comfortable and provides a therapeutic environment to help the recovery process.
If you have been searching for a drug abuse treatment center for yourself or for a loved one, then you should be educated on the subject of chronic drug or alcohol addiction in order to make an informed decision about the correct treatment option. Our experienced and caring counselors are standing by to help you understand more about addiction and what it takes to permanently recover through effective long term drug rehab. We provide proven drug and alcohol abuse solutions that set us apart from other rehabs in Louisiana and the U.S.  Call now!
Successful Drug Solution: Our Alcohol and Drug Abuse Treatment Center
The success stories our students have written are nothing short of miraculous. Seeing lives saved with this incredible addiction treatment program is a privilege. Read the stories from people with little hope of a future who regained their ability to live life as self-determined individuals. Click here for some family successes.
"I have a new appreciation and understanding for life that I will hold dear to me for the rest of my life.  I am finally in full control of my fate, and there is absolutely no way I will ever forget the lessons and experience I have gained.  I believe in myself for the first time in my life." – W.B.
"It is a true art to be able to get a former addict into believing in themselves again, but they have done it and that is what will live on in me as long as I live.  I am my real self again and that is everything." – A.A.
"Increased energy, a mind free from clutter and a body that feels cleaner and healthier than I can ever remember are but a few things that the Narconon program has done for me.  For these reasons and so much more, I am eternally grateful to the Narconon long term drug rehab program and the staff that saw me through it." – G.M.
Read more success stories here >
Narconon Alcohol and Drug Abuse Treatment Center & Facility in Louisiana
The Narconon New Life Retreat drug and alcohol treatment center boasts not only an excellent success rate, but a beautiful, serene environment as well. Our long term drug rehab in Louisiana is nestled on 15 wooded acres that include multiple buildings and houses for a relaxed environment with plenty of trees and grass, a pool and recreation facilities.
For more information and pictures, check out our drug rehab facility page.
Call Now for Drug Abuse Solution Help 1-800-473-0930
Don't wait, contact us today for more information about this life-saving alcohol and drug abuse treatment center program. Find out how our individualized addiction treatment approach has helped people permanently recover.  Of all the drug rehabs in Louisiana, only Narconon New Life Retreat has helped hundreds of graduates from all over the U.S. to lead drug free lives.
Alcohol & Drug Addiction CAN be Overcome – Permanently!
While most treatment centers view addiction as a chronic, relapsing brain disease, our statistics prove that people have the ability to put alcohol and other drug abuse and addiction permanently behind them.
One key is to identify situations and problems in life that lead the individual to feel that taking alcohol or other drugs is some sort of solution. We don't just treat the symptoms of addiction.  Our drug rehabs in Louisiana instead rehabilitates the whole individual and find alternative solutions to problems faced in everyday life so the person isn't stuck in the past and no longer desire drugs as an escape.
The philosophy behind "traditional" rehabs is that "addiction is a disease", and once the person has this disease, he must then maintain a life-long relationship with the program through "meetings" on a daily or weekly to remind them that they must stay sober despite cravings and desires.
Narconon knows that addiction is NOT a disease, but simply a solution (a wrong one, but a solution nonetheless) to a physical, mental or spiritual problem the person cannot solve on his own. It seems easier to live life in a medicated state.  Our center has provided successful heroin abuse solutions and solutions to many other drug problems for close to a decade.
Through the Narconon program the person is able to confront and handle this underlying problem, so that they no longer need drugs or alcohol to cope in life.  In other words, we're able to help you to stop drug abuse in your family once and for all.  To learn more, read the Narconon New Life Retreat Family Guide.