The Solution To Drug And Alcohol Addiction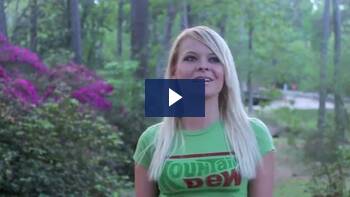 Welcome to New Life Retreat where recovery from drugs and alcohol is our first and only priority.  We feel our unique residential setting away from the stresses of everyday life allows the best possible chance for overall success and lifelong recovery. Our comprehensive approach to treatment is a proven process which treats the underlying issues of addiction, not just the symptoms.
One on one attention helps get to the root of addiction
Private Insurance may cover some costs and financing is available
Life skills teach important tools to prevent relapse and ensure success
Physical detoxification removes residuals which may contribute to relapse
A Drug Rehab Program that Works!
Recovery at New Life Retreat is a three-stage process. During the first stage, a detoxification period lasting approximately one month, the physical aspects of addiction are addressed.  This is done to stabilize the person and reduce their drug cravings.  Through exercise, nutritional supplements and relaxing in a sauna, the person's body is purged of drug residuals lingering in fatty tissues.
Once the drugs are removed from a client's body, the program addresses the mental aspects of addition. This second stage deals with a client's past, to help them unlearn the poor thinking and automatic behaviors which led to their addiction.
Stage three deals with the present and focuses on life skills. Clients learn to choose who will be in their lives, based on who has a positive influence. They also reflect on times when they acted against their own morals, and against those of their family and they learn to recognize, deal with and rectified those actions. It is during this stage that a person isolates the problem(s) they were trying to solve by abusing drugs or alcohol and that problem is tackled head on.
Narconon Alcohol and Drug Abuse Treatment Center & Facility in Louisiana
The Narconon New Life Retreat drug and alcohol treatment center boasts not only an excellent success rate, but a beautiful, serene environment as well. Our long term drug rehab in Louisiana is nestled on 15 wooded acres that include multiple buildings and houses for a relaxed environment with plenty of trees and grass, a pool and recreation facilities.
For more information and pictures, check out our drug rehab facility page.
Call Now for Drug Abuse Solution Help 1-800-473-0930
Don't wait, contact us today for more information about this life-saving alcohol and drug abuse treatment center program. Find out how our individualized addiction treatment approach has helped people permanently recover.  Of all the drug rehabs in Louisiana, only Narconon New Life Retreat has helped hundreds of graduates from all over the U.S. to lead drug free lives.